August 2018
Welcome to Copper Cabins at beautiful Lake Tawakoni. Owners Mr. and Mrs. Diangson have developed a very nice retreat with swimming pool, jet skis all with the use of a golf cart at their site located at 4094 CR 3706, Wills Point. Visit their website at www.copper-cabins.com to see more amenities.
July 2018
KMOO 99.9 FM Radio located in Mineola, Texas Contact: Billy Shannon for more information to advertise on the air!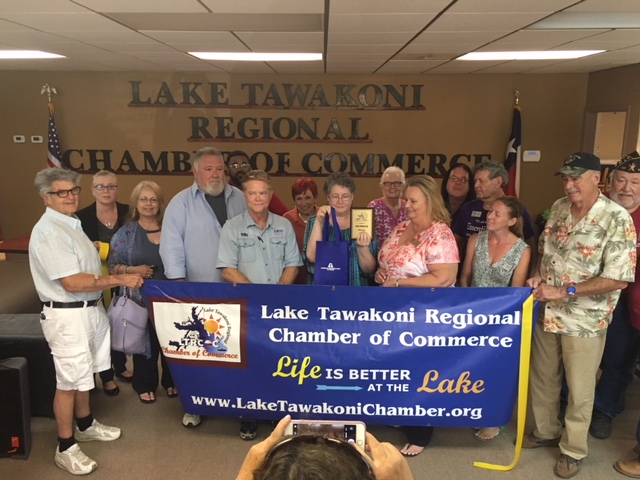 RANCHEROS MEXICAN GRILL located at 1941 E. State Hwy. 276 in West Tawakoni (next to the Lake Country Motel before the 2-mile bridge). They have great mexican food and a party fiesta room in the rear.
June 2018
Silver Spur Inn located in Canton, TX Owner: Debra Sharp Rooms have a taste of Texas! Each room is decorated with a theme. Offers 29 rooms and can accommodate 2-84 people, a great place to relax, have a party, stay with family or friends.
LOVE GRAPHICS (Screenprinting and Design) Owner: Deb Love This is a custom designed T Shirt and other accessory screenprinting for your business. Check it out!
A HOUSE DIVIDED located in Quinlan, Texas Owner: David Rousse Now selling home decor, sports and outdoor items, a must see!
February 2018
West T Motors strive to offer the finest pre-owned vehicles at a fair price! Located at 716 TX 276, Quinlan, TX Visit website: www.westtmotors.com
Family First Home Health located at 2824 Terrell Road, Greenville, TX has the experience and know how needed to help you or your loved one. Their mission is to bring exceptional care into the homes of our communities.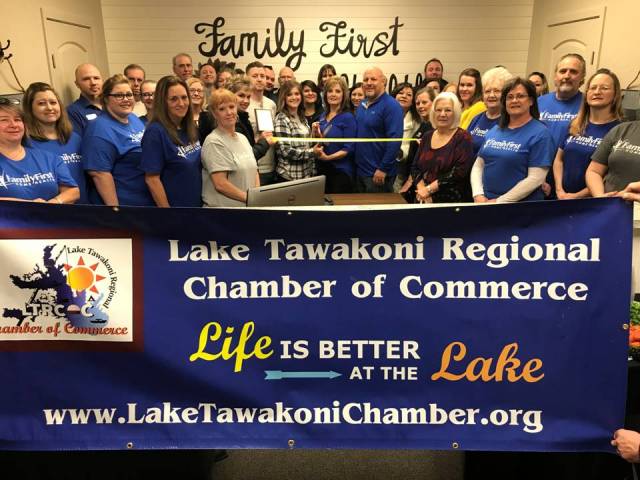 Holiday Inn Express & Suites in Greenville, a place you will find comfort and impeccable service at one of the most convenient locations. Contemporary hospitality and friendly staff are eagerly awaiting your visit. Welcoming all visitors from the Lake Tawakoni area for weekend getaways, fishing tournament overnight stays, large groups, this is a great place convenient to shops and restaurants.
Glenda's Cafe & Catering in Greenville known for it's catering services for large events or stop by for breakfast or lunch.
January 2018
EXPRESS SIGNS in Greenville, TX
Offers full color banners with fast turnaround, vehicle graphics and more at a reasonable rate! Need a sign, they can help! Owner, Shelby Tippit featured in center for ribbon cutting ceremony. Others present L-R Teresa Snyder of American National Bank, Dennis Simmons of Black Bear Crossing, Lynn Simmons as Executive Director of Chamber, Shelby Tippitt Express Signs Owner, Roxanne Turner of Turtle Creek Financial and Tracey Fentum of Greenville Hyundai
Located at: 8000 Traders Circle, Greenville, TX 75402 Call: 903-455-7446
October 2017
LEVIATHAN Fire and Safety - Owner, John Shoaff (903) 408-3278
Fine organization that specializes in installation, inspection, service and monitoring of: Fire alarms, Fire extinguishers, Restaurant Systems, Security Alarms, Cameras, Access Control, Paging, Intercoms, and Nurse Calls. For more information, call John at 903-408-3278
August 2017

Walmart Supercenter Extensive Remodel


July 2017
Quinlan Self Storage




The Quinlan Self Storage facility has been upgraded to include 24-hour gate-code access with video surveillance. They take payments on-line, mail or phone. Unit sizes are 10 x 24 / 10 x 10 / 9 x 12 / 7 x 12. Call 469-427-4627 Address: 1776 E. Quinlan Pkwy. Please visit website quinlanselfstorage.com for more information
June 2017
Fork 'n Spoon

Welcome the new Fork 'n Spoon Coffee House located in West Tawakoni. The beginning of great food, great friends.
228 W. Hwy. 276 #2
West Tawakoni, TX 75474
(903) 447-5282
Chef Brenda Villanueva
NORTH TEXAS CASINO PARTIES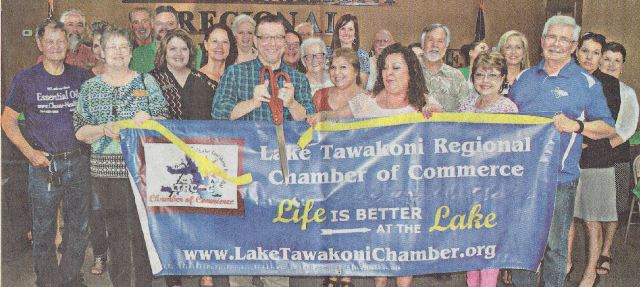 This company will host a fun event for you, your company or friends at a location of your choice. They provide all of the gaming tables and accessories, teach you the "ins" and "outs" of the game or even hold special birthday party events for small or large groups. Remember them when planning your next event (birthday, anniversary, graduation, business appreciation, etc.) Call 469-247-3094 to learn more
May 2017
Texas Farm Bureau of Greenville

For your home, auto, and life insurance needs.
5828 Industrial Dr
Greenville, TX
(903) 268-5195
Relay for Life - American Cancer Society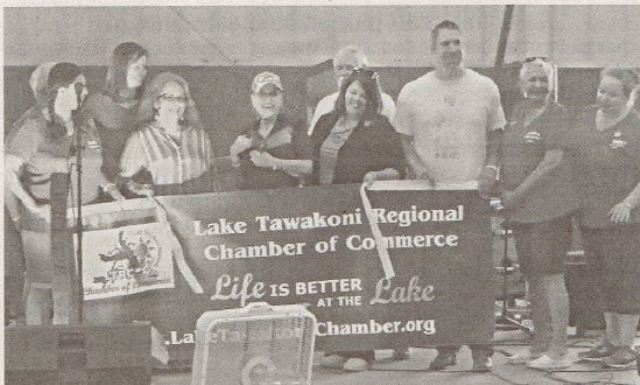 Relay for Life of Hunt County held an event May 19th at the T.A. "Cotton" Ford Stadium in Greenville. Relay for Life's Melody Pierce cuts the ribbon and is joined by other Relay and chamber officials for the ceremony. As a team, we are taking action to help eliminate cancer as a major health problem. At our Relay event, we will take turns walking around the track to raise money and awareness to help the American Cancer Society in their lifesaving mission.
(903) 268-3669
April 2017
GENE SOUSA - EXIT REALTY - Call (903) 474-4745

THRIFT AND MORE - Call (903) 441-3943 Missie Favinger
March 2017
LITTLE BIRD BOUTIQUE

January 2017

H&R Block Tax Services


ALLIANCE BANK


July 2016


SPLASH KINGDOM AIR PATROL GREENVILLE, TX
Wave pool, body and tube slides, lazy river, kid's area, shows, character visits and more!
For more information go to info@splashkingdomwaterpark.com
(903) 455-4040






April 2016

Ladyhawk Swimming Pool
OPEN TUE-SUN 9-6
MEMBERSHIPS AVAILABLE
8806 FM 751
Quinlan, TX 75474
(469) 766-3226
(903) 413-6280

March 2016
BG & A Surveying

The surveying professionals at BG&A are highly skilled in every aspect of getting a legal survey prepared efficiently and affordable.

9011 State Highway 34 S,Ste.C,
Quinlan, TX 75474
USA
Phone:(+1) 903-447-0658


Westlake-Hunt Regional Medical Partners

1607 E. Quinlan Parkway
Quinlan, Texas 75474
903-356-2144


September 2015

March's Duck Cove Trailer Park
A ribbon-cutting ceremony is held for March's Duck Cove Trailer Park by the Lake Tawakoni Regional Chamber of Commerce in celebration of the park's chamber membership. Cutting the ribbon are owners Glen March and Pam March, surrounded by chamber members and officials including Interim President Adam Slaughter, Executive Director Debi Darter, Ben and Brenda Bennett, ambassador Nolverto Huerto; Tiffony Upchurch, Quinlan Independent School District; and Stacy Earls, D. Earls Tax Service.

Wagon Wheel
A ribbon-cutting ceremony was held for Wagon Wheel Motel in West Tawakoni to celebrate the motel's extensive remodeling and membership in the Lake Tawakoni Regional Chamber of Commerce. Cutting the ribbon are owners Munoj and Chhaya Bheckta who were joined by chamber members.

Rick's Place
The Lake Tawakoni Regional Chamber of Commerce marks the membership of Rick's Place with a traditional ribbon-cutting ceremony. Cutting the ribbon is owner Ricky Birlew along with Office Manager Bonnie Birlew and Consultant Evelyn Birlew. Shown with them are chamber officers and members including Interim President Adam Slaughter, Executive Director Debi Darter, Ben and Brenda Bennett, ambassador Nolverto Huerto; Tiffony Upchurch, Quinlan Independent School District; and Stacy Earls, D. Earls Tax Service.


January 2015
A traditional ribbon-cutting ceremony is held by Lake Tawakoni Regional Chamber of Commerce for My Sister's Closet. Manager and District Trainer Sharon Cowden cuts the ribbon for the resale store, located at 103 Frontier Rd., Quinlan. Shown with her are employees Dorothy Powell and Sandra Pierce as well as chamber members including Constable Kent Layton; Adam Slaughter, Slaughter Insurance Agency; chamber Executive Director Debi Darter; chamber President Rusty Case; chamber Secretary Roxanne Turner; Bill Slaughter, Slaughter Insurance Agency; Dena Waldon, Captured Reflections and Quinlan Market Place; and Eula Wilson, Gift Express.